Workshop on team dynamics and peer effects 2018
We are pleased to announce the workshop on team dynamics and peer effects hosted by the Institute for Labour Law and Industrial Relations in the European Union (IAAEU) and the Chair for Personnel Economics at Trier University. The purpose of the workshop is to bring together national and international researchers to present their current work within the subject area and to encourage the debate between them, as well as to contribute to networking and exchanging ideas among participants.
The workshop will span two days, November 9th and 10th, and take place at the IAAEU. Starting noon on Friday (November 9th) and ending around noon on Saturday (November 10th). A collective dinner will conclude the first day. The workshop will end with a farewell lunch on Saturday early afternoon.
The final program can be found here.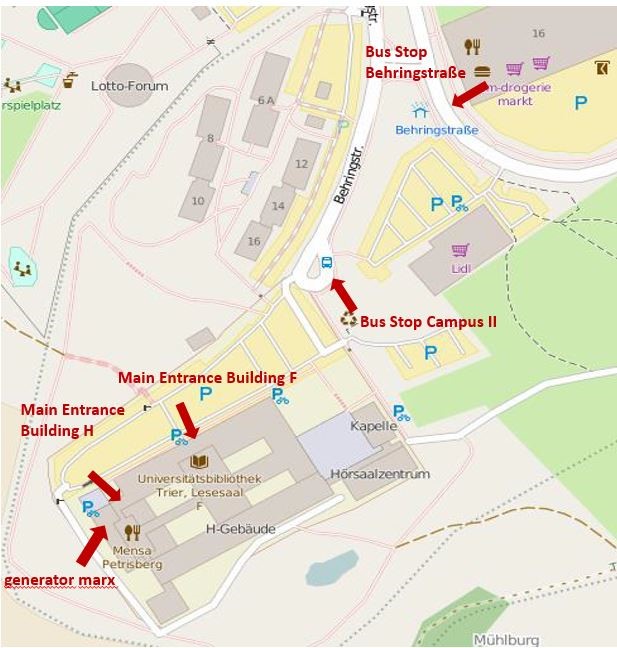 Trier, at the western border of Germany, close to France, Luxembourg and Belgium, is today a modern university city in the heart of Europe. Trier is the oldest city in Germany: in 2009, the city celebrated its 2025th birthday and its uninterrupted tradition of urban living since 17 BC. In its eventful history, Trier has served as the seat of government for the Western Roman Empire; in the Middle Ages, it received the name "holy city". Learn more about the spectacular sites – among them nine World Heritage sites (!) – Trier and the direct vicinity has to offer. Or explore the Trier Wine Culture Trail: as one of the largest wine-growing communities in the area Mosel-Saar-Ruwer, the classic Riesling wine area, Trier is considered the cradle of German wine culture. You may also be interested in visiting the birthplace of Karl Marx which is located just off today's pedestrian zone.
Further information on these and many more attractions can be found here:
If you have any further questions, please do not hesitate to contact the local organizers at: This email address is being protected from spambots. You need JavaScript enabled to view it.
Venue
Institute for Labour Law and Industrial Relations in the European Union (IAAEU) - Trier University
Campus II
Behringstraße 21 - Building H, 7th Floor
54296 Trier
Contact
Prof. Dr. Laszlo Goerke
0651/201 - 4740
This email address is being protected from spambots. You need JavaScript enabled to view it.
Konstantin Homolka
This email address is being protected from spambots. You need JavaScript enabled to view it.
0651 – 201 4757